"I am thankful for Dr. Davis and his whole team at the Oro-Facial Center for their high skill level and expertise and their compassionate caring service."
I lost my nose to cancer in the year 2000, and after my final treatment my Oncologist recommended that I see Dr. Davis for a prosthetic nose. In fact, he made the appointment for me.
It is now 2014, and I have been through a nose per year for the past 14 years. Not a single person has ever looked at me and asked if there was something wrong with my nose. I even had one of the best Plastic Surgeons tell me that he could not create a nose that looks as good as the prosthetic one that I wear. I am very happy, very satisfied. Dr. Davis has made this a very natural process and a definitive life changer.
A person's smile is their gateway into society. After having a Medial Maxillectomy to remove a cancerous tumor from my sinus cavity which resulted in the removal of my upper palate and half of my upper row of teeth I no longer had a smile.
While I am joyful and very much grateful to be alive and cancer free today, I had lost my smile. I lost the ability to simply connect with others through a smile. Also as a result of the surgery I couldn't eat, swallow, or speak clearly enough for others to understand what I was saying.
Dr. Davis and his staff have given me back my smile, the ability to speak, eat and drink just as any normal, presurgery individual would. The obturator that Dr. Davis crafted for me fits excellently, looks better than my original teeth and works well enough that most people that I meet have no idea that I ever even had facial surgery.
I am thankful for Dr. Davis and his whole team at the Oro-Facial Center for their high skill level and expertise and their compassionate caring service.
Too bad we don't have "letter-vision" and you could see the huge smile on my face. I have returned from a routine check-up with my Oral Surgeon, where they did a panoramic X-ray that clearly showed six firm implants and the world famous, "Davis Bar".
For whatever reason, committing to the implants was a tremendously difficult decision for me; and the main reason being that I am helpless without my prosthesis. I had visions of weeks going by without it. YOU made the impossible happen! I was never without it except for two days following a surgery.
I made this offer to my Oral Surgeon and I will make it to you; if you ever have a patient that would feel better if they spoke to someone who has been through such an ordeal please give them my name and telephone number. I will be privileged to sing your praises. You are a real artist with an exquisite attention to detail. It is easy to understand why you are such a successful coach.
Thank you from the bottom of my heart!
When I met Dr. James Davis my life was changed forever! I never even realized that it was possible to not only want to smile again but to feel like a whole person again.
Due to unfortunate financial circumstances when I was growing up I was not privy to routine dental care. Yes I was raised to brush my teeth every day at least twice a day and I did just that. As I grew older I experienced more and more problems with my teeth and gums which lead me to have to make a very tough decision at a very young age. I was only about 37 years old when I had all of my teeth pulled and put dentures in my mouth. My main goal was to have pretty, straight and healthy teeth and gums and yes I did accomplish that with dentures but it just wasn't the same. The surgeon that I went to that pulled my teeth gave me the number of Dr. James Davis and he said that he would be able to help me. All I can say is that this was an answer to my prayers!
I met with Dr. Davis and he told me about dental implants and gave me several options to choose from in order to get me back to feeling like a whole human being again. Yes it was expensive but I can promise you this looking back now I am so glad that I took that plunge because I really feel like he gave me back something even better than I could have ever expected. I had (11) implants put in my mouth and I not only have rock solid teeth but I have a rock solid smile!!
I use to hate going to the dentist but I can honestly say that I am not afraid anymore. Dr. Davis has done more work on me than I have ever had done from a dentist and I actually love my dentist now.
I believe that if you are going to make the investment choosing the right dentist is critical to long lasting beautiful and healthy results!
Practice Philosophy
It is our goal to bring all patients to the awareness that they do not have to live in discomfort with problems of the mouth or otherwise. We deliver only the highest quality of personalized care in restoring you to a state of optimum health. Furthermore, we desire to educate all patients as to the importance of their becoming "Partners in Care" with us, in order to maintain optimum health once achieved.
Our intention is to make your visit with us as pleasant and comfortable as possible and to treat you by our version of the Golden Rule:
"To do unto others as we would do unto members of our own family."
Submit Your Review
We invite you to submit your "testimonial" to share your experience with our team and our new patients. We appreciate your feedback!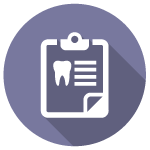 Click here to download, our New Patient Form which you can fill out prior to your visit. Feel free to call us with any questions you may have.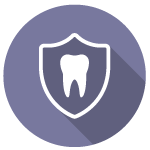 Click here to fill out, our secure and easy-to-use Online Dr. Referral Form. Feel free to call us with any questions you may have.
Visit our Frequently Asked Questions, Patient Testimonials, and Patient Information. You're always invited to contact us directly, with any question you may have!
Call today at 770.934.2339 or email us at info@orofacialcenter.com. We look forward to hearing from you!