What is a Maxillofacial Prosthodontist?
A Maxillofacial Prosthodontist is a dental specialist who has an additional year of training beyond Prosthodontics. He works with cancer, trauma, and congenital defect patients to help replace missing parts of their anatomy, and cancer patients receiving radiation and/or chemotherapy to help them deal with the mouth sores that develop.
Maxillofacial Prosthodontists make things like artificial eyes, ears, noses, jaws, augmentation implants for the face, breast, or any other part of the body where there is a defect. They also assist with cleft palate patients to help them gain normal speech function.
Before & After Nasal Prosthesis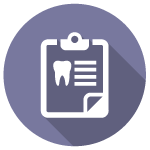 Click here to download, our New Patient Form which you can fill out prior to your visit. Feel free to call us with any questions you may have.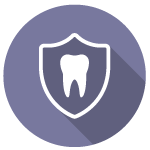 Click here to fill out, our secure and easy-to-use Online Dr. Referral Form. Feel free to call us with any questions you may have.
Visit our Frequently Asked Questions, Patient Testimonials, and Patient Information. You're always invited to contact us directly, with any question you may have!
Call today at 770.934.2339 or email us at info@orofacialcenter.com. We look forward to hearing from you!