Full Mouth Rehabilitation
Due to either neglect, trauma, cancer, or congenital defects a person may require much more involved, extensive Dentistry called Full Mouth Rehabilitations. These rehabilitations may involve dentures, implants, obturators, or crown and bridge work to restore the patient to a state of normalcy or near normalcy.
Often many other specialist, besides a Prosthodontist or Maxillofacial Prosthodontist, are involved to carry out the work as a team. The Prosthodontist is often the team leader, as his role is to treatment plan and sequence the patients treatment, then to see that the plan is carried out and ultimately complete the patients treatment. He enlist the help of Periodontist, Oral & Maxillofacial Surgeons, Orthodontist, Pedodontist, Endodontist and Plastic Surgeons to provide input and help arrive at the best treatment plan and outcome for the patient.
A Prosthodontist is specially trained to carry out such intensive work.
Click here to read our cleft palate testimonial.
Click here to read our Full Mouth Implant Rehabilitation testimonial.
"… if you ever have a patient that would feel better if they spoke to someone who has been through such an ordeal please give them my name and telephone number. I will be privileged to sing your praises. You are a real artist with an exquisite attention to detail. It is easy to understand why you are such a successful coach. Thank you from the bottom of my heart!"
N. Noller, Cleft Palate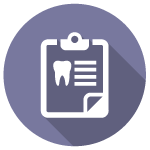 Click here to download, our New Patient Form which you can fill out prior to your visit. Feel free to call us with any questions you may have.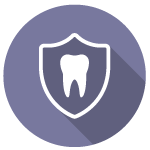 Click here to fill out, our secure and easy-to-use Online Dr. Referral Form. Feel free to call us with any questions you may have.
Visit our Frequently Asked Questions, Patient Testimonials, and Patient Information. You're always invited to contact us directly, with any question you may have!
Call today at 770.934.2339 or email us at info@orofacialcenter.com. We look forward to hearing from you!