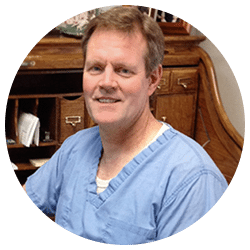 Dr. James A. Davis
Maxillofacial Prosthodontist
After graduating high school in 1977, Dr. Davis attended school here in Atlanta to become a Dental Technician and graduated from this two year program first in his class. He next attended The University of Pittsburgh/ Eye & Ear Hospital to study Maxillofacial Technology, being one of the three selected to attend the one-year program. He then entered college at Georgia State University and three years later was accepted to Dental School at the Medical College of Georgia. He graduated from the four-year dental program in just three years, being the first to ever graduate early and finished second in his class. He stayed on at MCG for an additional two years to do a residency in Prosthodontics and become a specialist. He then went on to another one-year residency at Roswell Park Cancer Institute in Buffalo, New York, to become a Maxillofacial Prosthodontist in 1991.
In addition to Dentistry, Dr. Davis has many interests including sports and coaching. He has been coaching wrestling at Stockbridge High School since 2003. He is a member of the Church of Jesus Christ of Latter Day Saints and has a wife and four children.
Education & Organizations

Practice Philosophy
It is our goal to bring all patients to the awareness that they do not have to live in discomfort with problems of the mouth or otherwise.
We deliver only the highest quality of personalized care in restoring you to a state of optimum health. Furthermore, we desire to educate all patients as to the importance of their becoming "Partners in Care" with us, in order to maintain optimum health once acheived.
Our intention is to make your visit with us as pleasant and comfortable as possible and to treat you by our version of the Golden Rule:
"To do unto others as we would do unto members of own family."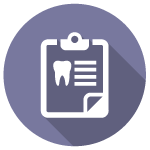 Click here to download, our New Patient Form which you can fill out prior to your visit. Feel free to call us with any questions you may have.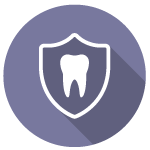 Click here to fill out, our secure and easy-to-use Online Dr. Referral Form. Feel free to call us with any questions you may have.
Visit our Frequently Asked Questions, Patient Testimonials, and Patient Information. You're always invited to contact us directly, with any question you may have!
Call today at 770.934.2339 or email us at info@orofacialcenter.com. We look forward to hearing from you!